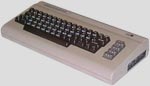 Chotaire - Acindrome
(1994 for Onslaught) Youtube | Sid





Chotaire - All in Vain
(1992 for Pandora) Sid





Chotaire - Always Looking
(1992 for Legacy) Sid





Chotaire - Behind my Beloved Bottle
(1992 for Pandora) Youtube | Sid





Chotaire - Blip the Blop
(1992 for Legacy) Youtube | Sid




Chotaire - Champion
(1994 for Pandora) Youtube | Sid





Chotaire - Emotions
(1992 for Poison) Youtube | Sid





Chotaire - Forbidden Love
(1992 for Pandora) Youtube | Sid





Chotaire - Heart Barrier
(1994 for Pandora) Youtube | Sid





Chotaire - Intro Rebirth
(1994 for Pandora) Youtube | Sid





Chotaire - It needn't be a Dream
(1992 for Legacy) Youtube | Sid





Chotaire - Judgement
(1992 for Image) Sid





Chotaire - Judgement 3
(1992 for Pandora) Sid





Chotaire - La Tumba
(1993 for Pandora) Youtube | Sid





Chotaire - Legoland 3 Theme
(1992 for Pandora) Sid





Chotaire - Merengue
(1995 for Chromance) Youtube | Sid





Chotaire - Now it is over
(1992 for Image) Sid





Chotaire - Old Times
(1996 for Alpa Flight 1970) Youtube | Sid





Chotaire - Party Hymn
(1992 for Image) Sid





Chotaire - Positive
(1995 for Chromance) Youtube | Sid





Chotaire - Rhythm is a Dancer
(1992 for Image) Sid





Chotaire - Second Try
(1992 for Legacy) Sid





Chotaire - She is Mine
(1992 for Pandora) Sid





Chotaire - Technology 2
(1992 for Legacy) Youtube | Sid





Chotaire - Toytone Tribe
(1994 for Pandora) Youtube | Sid





Chotaire - What is Love
(1992 for Pandora) Sid







This is currently my favorite sid player for Windows: Sidplayfp

No remixing, reproduction and redistribution without prior written permission. Usage of my sids inside C64 productions and remixing for the sole purpose of publication on remix.kwed.org is allowed if proper credits are given. Otherwise international copyright laws apply.
(c) 1991-2024 Chotaire.

Technology 2 is based on the original conversion by (c) 1991 dEVILOCk.